It's important for freelance designers, illustrators and other graphic artists to be able to work on the move. The tought of bringing  your work technique on your vacation "just in case" may be scary, but the evolving of the iPad led to the development of apps that can allow you to work from anywhere by bringing only your tablet. See what kind of app we have for you, if you'd want always to have some working tool by your hand.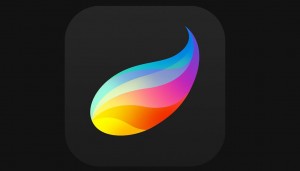 1. Procreate
Procreate is easy to use art app that could help you create amazing digital art on your iPad. What's so easy about it? You can quickly adjust your brush's size, change the color choice and undo every step of your artwork. Extra tool for your creativity which can help you do really amazing digital art.
2. Inspire Pro
The iPad art army wouldn't be the same without Inspire Pro. It's described as one extremely intuitive tools. The UI design allows you to easy switch between colors you've already used, which results in fast and useful experience for freelance designers.
3. Layers
Having Layers on your iPad is like having a design studio in your pocket. The app allows you to draw with up to 5 layers . The tools available are brush, eraser and smudge tool with adjustable texture, size and pressure. You can rely on this app even if you're on the go and at the same time a freelance client wants you to do a masterpiece.
4. Paper by Fiftythree
If you don't want a tool that can help you create a masterpiece, but you would like something more simple for your quick sketches, then Paper by Fiftythree might be your thing. It has very simple interface with no menu bars and buttons, which brings your sketching to its essentials. It's worth to have this app on your iPad if you often need to draw rough sketches. But for creating detailed and polished things, then you'd better give a try to some of the aforementioned tools.
You have experience with other apps? Share about it in the comments.