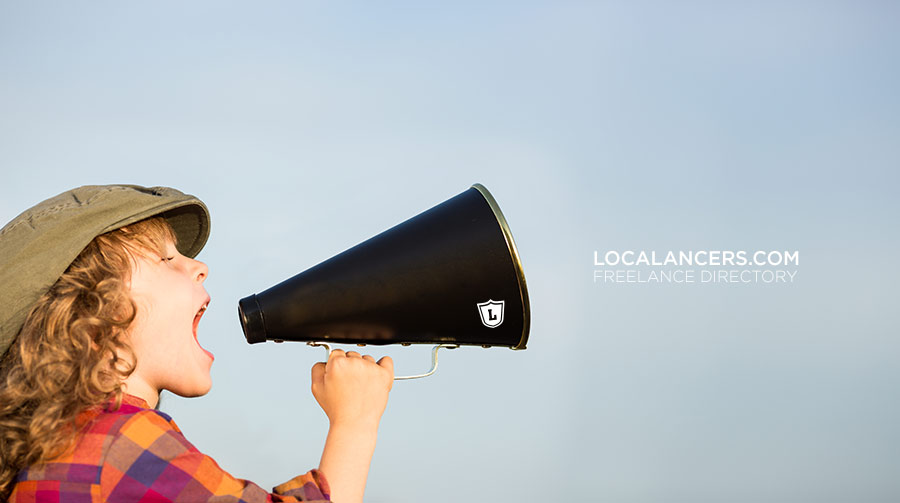 Since you have defined the profile of the client you would like to work for and have started marketing your services, it's time to learn how to make your freelance profile available to the right client with no need to shout about it. That's where localancer.com will get handy to you.
Filling up your profile information in localancers.com is the perfect strainer that will guarantee that you're presenting everything your potential client would like to know about your work and nothing that would bore his pants off. That would help you focus only on that part of your CV, which also is the most important to be noticed.
What kind of information would that be?
The category of work you can get done (designer, web developer, writer  or something else), your location and time zone (information of crucial importance for some clients), the education background, the professional experience and the technologies you operate with – just the basic filters that will promote your profile to the relevant client. Localancers.com allows you to post a link to external portfolio and connect with up to 5 buddies, which will make your localancer network eloquent enough for the needs of the client.
What makes localancers even better is that this platform gives you two-way guarantee. On the one hand you can be sure that these filters will distinguish your profile from the irrelevant ones when a client has a request, and on the other hand – only clients who are reliable according to your profile would be able to contact you. This turns localancers.com into both – perfect place to find your next freelance project and a time-saving tool which will help you stay productive when you work and focus on your self-marketing while waiting for new freelance projects.
Bonus tip: If you already have a localancer profile, do not hesitate to give a word about it on your old clients. This way you will remind about yourself and that's always a good thing to do if you are freelancing.