Twitter is probably the favorite mainstream social media place for the most of freelancers out there. When a freelancer is available, he usually spends time of letting the business know that he is, well, available. There are different ways of ringing the alarm. But let's review the most efficient ones.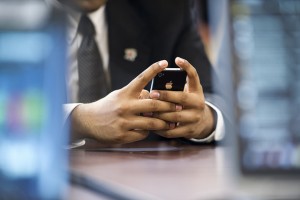 You can work on your freelance presence in twitter by sharing statistic from your work experience, sharing some brilliant results you achieved or just inviting people to check your localancers profile, which you're convinced is cool 😉 and etc. It's up to you to decide what you want to share, but the main focus is that sharing is not enough. This is where the hashtags have their part. So what are the possible hashtags, that can help you reach broader audience for you freelancing experience?
Ritetag features 5 major hashtags that the freelancers are using in twitter:
# freelancer

#freelancers

#startup

#socialmedia

#freelancing
However, there are some more specific hashtags that can help you standout, because the tweet flaw of the major hashtags will drawn your tweets faster.
#mymotheralwaystoldme – this is one funny and curious hashtag. You can use it when you share something from you freelance experience that gave you a good lesson.

#strategicthinking – you've done a great project but it costed you lots of struggles. Share the results and label them with what helped you through the work process – strategic thinking probably? Or #mathknowledge? Possiblities are countless, find the most relevant ones about your field of freelancing.

#tech – you are a gadget maniac and you think you owe your inspiration, focus and performance on technology? Then make sure you make other people know that.
Something that you can add as hashtag is the field of your freelancing – graphic design, writing, etc.
What kind of hashtags are you using on twitter? Tell us about in the comments.
© Based on Best hashtags for freelancers calculated by