This is the follow-up article of Wednesday's 5 Cool Gadgets For Your Freelance Desk At Home post. The gadgets are one of the best things 21st century offered so far and that's why we're excited to add 5 new stars to our list of favorite desk items. Starting with:
Everyone has its favorite work drink. While you do you freelance projects on your desk you probably like to be accompanied by cup of coffee or glass of tea or something else. You'd say it already is easy enough with the electric kettles but think again. There is a wi-fi Kettle called iKettle and you can boil water with your smart phone. The iKettle can even wake you up and ask you if you want her to boil water for you. Just answer with yes or no, and your home office will reach new lever of cuteness.
Stack is a light bulb which can adjust the lightning in your home or you working space with few taps on your smart phone. No matter what's the time and how the weather outside changes, the light in home will be automatically adjusted with your preferences. Stack will keep you comfortable with the light while you do freelance work and at the same time will respond to your moods.
3. Mobile Desk
In case you injured your legs or something like that, the mobile desk could be of great help. It's adjustable and lets you move with your laptop. You can order it from Amazon.
Z Pen is like a gift from the future. It's a gadget that is so cool that it's hard to believe that you can have it from the internet. Have you ever imagined of writing things down by hand and then downloading what your wrote as a data on your laptop? We know you did. Now you can do that with Z Pen for real. You can download what you wrote as image or text. Welcome to the future.
* Currently Z Pen is not available for purchase.
5. Lacie Sphere Hard Drive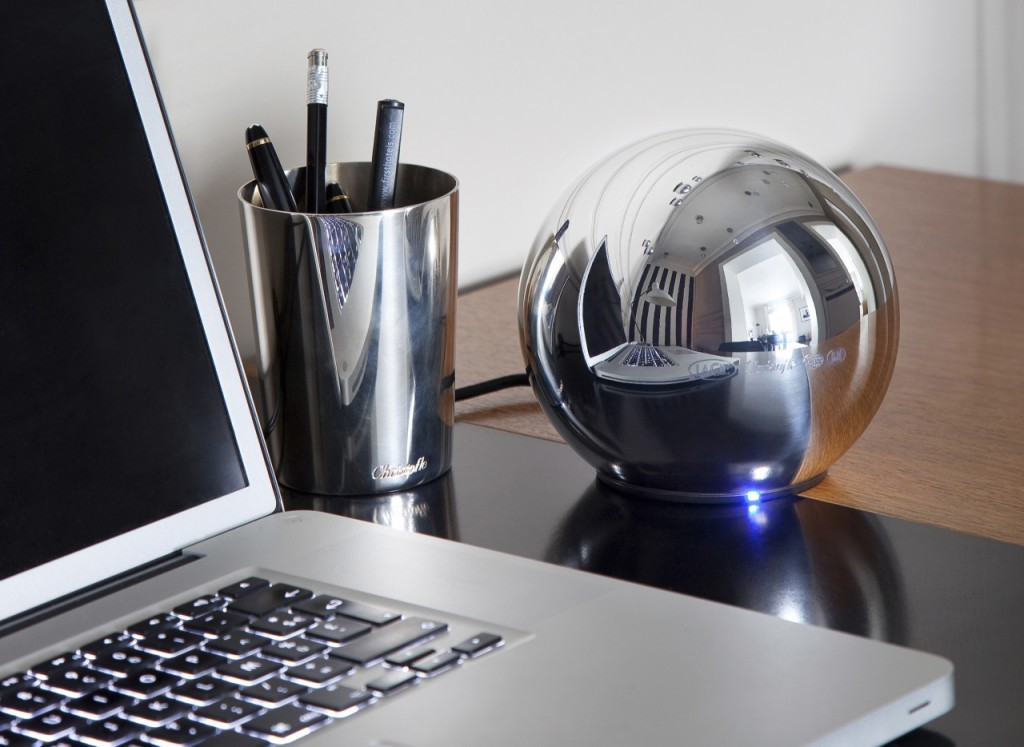 This gadget is not so much useful as the other, but it will sure add huge amount of sophistication to your office space. The Sphere is an elegant hard drive with silver cover and it's both beautiful and useful.
Got a gadget on the desk in your home that we forgot to mention? Share in the comments!